For the first time in MLB history, two teams from the same state are meeting in a League Championship Series. The Texas Rangers are off to a great start as they are currently undefeated in the 2023 Postseason! Last night, the Rangers took on the Astros in Houston leaving them blank 2-0 in Game 1 of the LCS. The LCS serves as a semifinal round that is a best-of-seven series where the winners will face off in the World Series. The final four teams competing are the ALCS Texas Rangers v. Houston Astros and the NLCS Arizona Diamondbacks v. Philadelphia Phillies. Sports Illustrated shares this is the first time the Rangers will go to the World Series since they reached the Fall Classic in 2010 and 2011.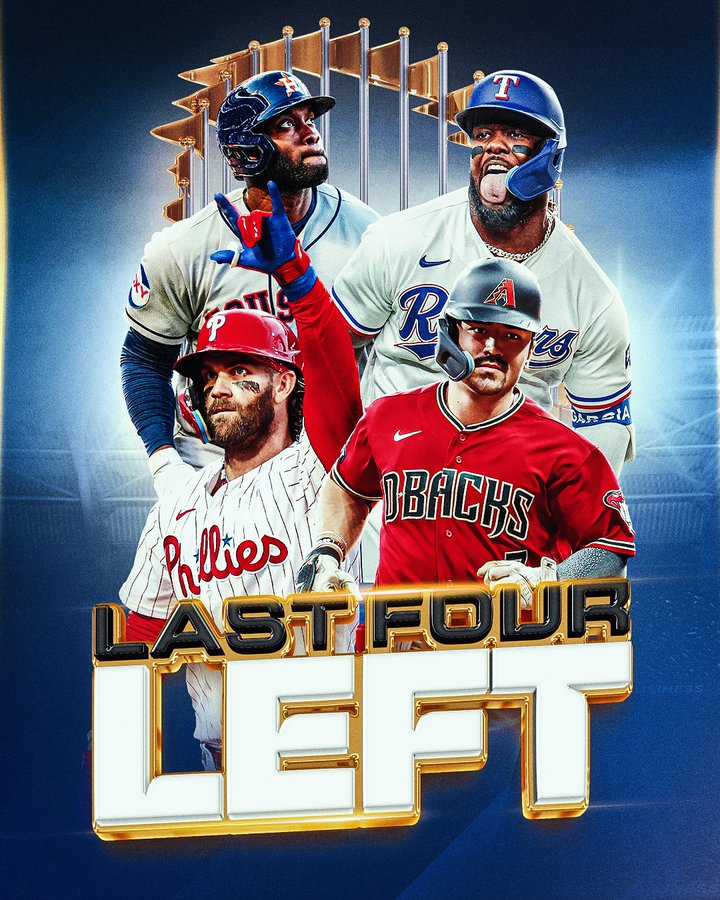 Photo Courtesy of MLB 
Last year the Astros defeated the Phillies taking home The Commissioners Cup. The 30 pound statue crafted by jewelry titan Tiffany & Co., takes more than three months and over 200 ounces of sterling silver to create according to MLB.com.
It stands at 24-inches tall not including the base, and displays 30 flags each representing a Major League team with "latitude/longitude lines symbolizing the world and 24-karat vermeil stitches representing those on a baseball."
The Commissioners Trophy, Photo Courtesy of Medium.com
Catch up on highlights from last nights game, and tune in TODAY at 3:37 PM to cheer on the Texas Rangers in the ALCS Game 2! The Rangers organization will be hosting two official watch parties at Globe Life Field and Klyde Warren Park.
The Kickback w/ Jazzi Black Weekdays 9A-3P, Saturdays 12P-3P | Follow Me on IG @jazziblack , Follow Me on Twitter @yojazziblack